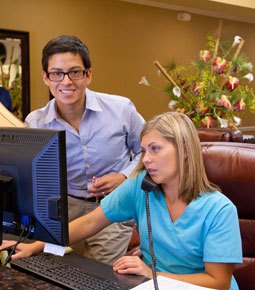 We would love to hear from you. Feel free to call or email our office with any questions.
Hamilton Family Dentistry
7446 Shallowford Road Suite 100
Chattanooga, TN 37421
423-899-2800
Fax: 423-899-2033
If you are a current patient of our office and are experiencing an after-hours dental emergency, you may call our emergency line at 423-899-2800.