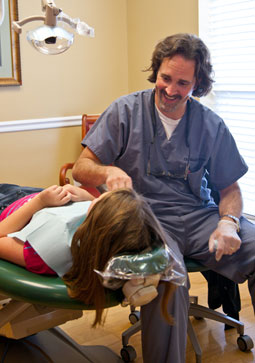 Dr. Brewer is originally from central Arkansas, where he completed his undergraduate work at the University of Central Arkansas before attending the University of Tennessee at Memphis, College of Dentistry. At the UT College of Dentistry, he completed his Doctor of Dental Surgery degree, graduating with honors in 1997.
Following gradution from dental school, Dr. Brewer moved back home to Arkansas and practiced in Conway and Little Rock as an associate dentist. After four years practicing dentistry in central Arkansas, he moved to Chattanooga taking over as dentist at Hamilton Family Dentistry.
Dr. Brewer loves his practice and patients and truly enjoys the daily interaction that his profession provides with others. He and his staff work to satisfy each and every patient and provide a comfortable and quality treatment experience in a modern, technologically advanced and beautiful surrounding.
Dr. Brewer and his staff look forward to welcoming you their practice.